Given the ubiquity of PowerPoint, the skills taught in Hit the Deck are widely applicable, ranging from academic settings to corporate and non-profit trainings.

Provides executive communication skills + PowerPoint proficiency for internship/full-time preparedness. HTD is an excellent case competition preparation program.
Provides a structured approach to creating executive deliverables with complex content, and also providing technical "ninja" skillset. Especially valuable for consulting, banking, strategy, marketing.
Professional Participants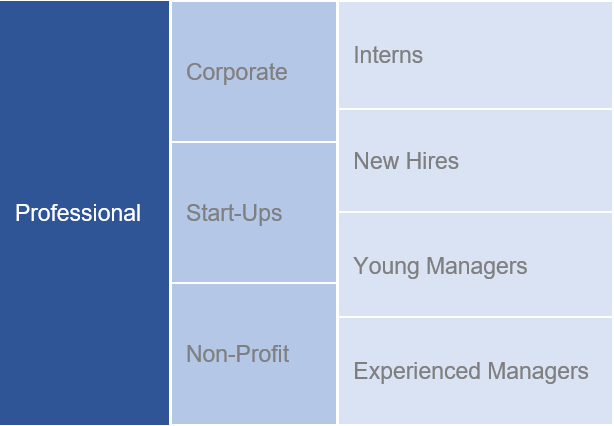 Corporate:
Intern/New-Hires: Create "rock-star" analysts by enabling strong technical PowerPoint and executive communication skillset
Young Managers/Experienced Managers: Continuing education-esque program that enables new managers to think critically about their message and coach team members accordingly
Start-Ups: Get the most out of your limited resources by providing a strong technical skillset, necessary for organizational growth
Non-Profits: Enable existing staff to be more productive and effective by bringing a for-profit skillset into the organization